Benefits of Servicing your Vehicle at a Dealership
When it comes to car care and maintenance, you would want to make sure that you only get the best service around. After all, car safety should be your priority concern, and aesthetics only come second. If only for that, you should make your official dealership as your first choice when looking to bring in your car for its regular tune-up or emergency repairs.
An official car dealership, such as Greenway Nissan of Brunswick, is as professional and official as it can get, and so you can rest assured that you will be getting top-notch quality service. This is precisely why it is worth having your vehicle serviced at a dealership instead of trying out random auto shops.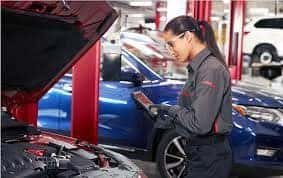 This is just one of the many reasons, though. Here are a few more to convince you that it's the best choice if you want to maintain the good quality of your vehicle for your own safety.
Save Money
Car repairs and maintenance inevitably cost a lot of money. However, if you think that you're going to save a few more dollars if you go elsewhere than an official dealership, you think wrong. Certain services are, in fact, free under warranty, whether it's from the manufacturer themselves or an extended offer from the dealership.
This is definitely a perk that you wouldn't want to miss out on. Besides, there are certain services, particularly major ones related to the auto body and engines, that should only be worked on by your dealership because they require special tools and skills–which leads to the next reason.
Get Quality Service from Certified Pros
It's easy enough for anyone to claim that they are certified pros at their job. What makes it different coming from a dealership, however, is that they actually are. That's because the mechanics and engineers undergo a high level of training to truly understand the specific nuances of the brand's car design.
With car design and engineering evolving so quickly nowadays, it's important to be able to trust someone who certainly knows how to handle each unique situation. Car builds can be terribly complex, that's why professional certification is crucial for any car mechanic to efficiently work on resolving whatever issue that may arise.
Invest in Good Quality Original Parts
Again, car safety should be your priority. This means investing in quality parts that will ensure a smooth functionality of the vehicle. There are very real dangers to buying substitute parts–for one, you're not guaranteed that it would work well, and two, it may not necessarily be fully compatible with your car. Going to a dealership, however, will give you full access to all original parts, sourced directly from the manufacturer. This also means that you can expect to get your needed part at a much faster time because you are getting it directly from the source.
Also, do keep in mind that should you prefer to get a substitute part, you are most likely going to void whatever warranty you may have, which completely defeats the goal of saving money for your car maintenance.
Official Equipment
Another thing you can look forward to in an official dealership is that they'll be using official equipment for the official parts. Simply put, this means that whatever specialist needs your car may have, the dealership would be able to address it because they have the tools and equipment to take care of it.
The facilities of an official dealership are equipped and stocked with the tools necessary to handle any special parts of the car, which sometimes cannot be substituted by anything else. Otherwise, it risks getting that part damaged, which not only increases your costs, but also puts your safety at risk because the quality of the car's functionality is compromised.
At the end of the day, you want to make sure that you give the care and treatment your vehicle deserves, because your life literally depends on it. While it can be commendable to find cost-efficient hacks for maintaining your car, when it comes to getting it repaired or serviced for maintenance or upgrade, it's definitely not something you should be cutting corners on.